Why Buy From Southlake Nissan

Our Recent

Reviews

Southlake is a wonderful dealership and the customer service ate wonderful they have excellent vehicles and nice affordable prices as well so I will definitely recommend this dealership to my family and friends..

Tim was great to work with. Very personable, knowledgeable, and wants what is best for his customer

Audry Love was amazing! Kevin was wonderful! I will recommend Southlake Nissan to everyone looking for a vehicle!

Great customer service, courteous, and professional. Nissan service team goes out of their way to make sure you cared for to achieve the customer satisfaction needed.

Jenna was very helpful with my purchase not one car but two she was very knowledgeable about the vehicle she was very honest & up front with everything I needed to know I would definitely recommend her to any one that's looking for a vehicle at south lake Nissan the best sales associate so far at Nissan

Go shop with Dakota he will 100% fight to get you the best deal. I personally bought multiple cars.

Fast service, pleasant service personnel. The did the oil change in a faster time than I was quoted.

Always trust the team at SouthLake, they are always polite and know me personally by name , this year 2023 , i had some major work done and recently took my 2008 quest for a oil change, appt was no problem and Nick called me to let me know some issues that needed to be addressed. at the time i couldnt have nissan do it but later my husband was able to fix it. I love that they do a overall inspection and saved me from being stranded or being on the road unsafe. Thank you NISSAN TEAM you all ROCK, THA

South lake Nissan has an outstanding and super kind and professional team ! I love going to them !

Tim helped me with my car issue by getting me into a used vehicle I had my eyes on for quite awhile and as luck would have it I hit a deer the night before the appointment. Still was able to trade in my vehicle and drive away with quite a catch. Thank you very much, very accommodating team over here. Overall wonderful experience.

We showed up after closing and Audrey let us in regardless, answered questions, and took the time to look into options to get us into a new car. Every one was super friendly and upbeat. Will definitely return for future purchases.

Audrey Love was our sales representative. She was absolutely amazing!

We will definitely continue business with you. Great service and communication. Also seem to be honest and trustworthy. Hard to find in a dealership.

David Whelan did amazing in getting me the best possible deal on my new 2024 Nissan Altima I would 100% recommend anyone to go see him and get their new purchase there from him

Jenna was really nice and so was the rest of the team.

Had such a great experience with Audrey Love. She was fantastic! I highly recommend her as a sales consultant. She got me everything that I was looking for. In a vehicle and in my financial budget.

I couldnt't believe when I was told by a friend that Micheal could work miracles and help me with getting a loan for a new car , well he did work his magic and now I am driving away in a new Altima from Southlake Nissan still in complete shock and forever grateful

Dakota was honest and friendly. He did not pressure me into buying a new car. It's refreshing to find a kind person and he is the reason this dealership will have return business. The finance person was very nice as well.

I worked Jenna who was very pleasant and knowledgeable! I had a great experience buying my new Nissan!

Thanks Dakota! Awesome experience. Dakota was great!! Fast and painless purchase.

Micheal and Will were great salesman's. I came In Tuesday unsure of what I wanted to do. Micheal did not pressure me into making a decision. He gave me a call back on Thursday asking how could he make the deal happen. We talked and he made the deal happen. I did not feel stressed at all. My husband was with me and everything ran smoothly. We both were pleased, I love the new car. Great job Micheal and Will thank you.

Nice people they're doing well great service.

This was my first purchase from Southlake Nissan and the best car buying experience I ever had. Audrey Love was awesome and kind and worked with us on our trade in and purchase of our new Murano. I would definitely recommend this dealership to others.

I was promptly greeted with a smile by Nathan from the service desk and he quickly went over my vehicle and what items were due. He then quickly whisked my car away and service was completed within an hour. They even washed and vacuumed it out.

Audrey Love was great to work with and made the purchase of our new Murano easy.
Welcome to


Southlake Nissan
Proudly serving the greater Merrillville, IN, community for more than 42 years, Southlake Nissan is the place to go for high-quality Nissan vehicles and expert Nissan car service. Our dedicated staff understands your time is important and takes pride in exceptional customer service so you get the care you and your vehicle deserve. Give our friendly Nissan dealership a call at (219)-419-7655 or fill out our contact form if you have any questions.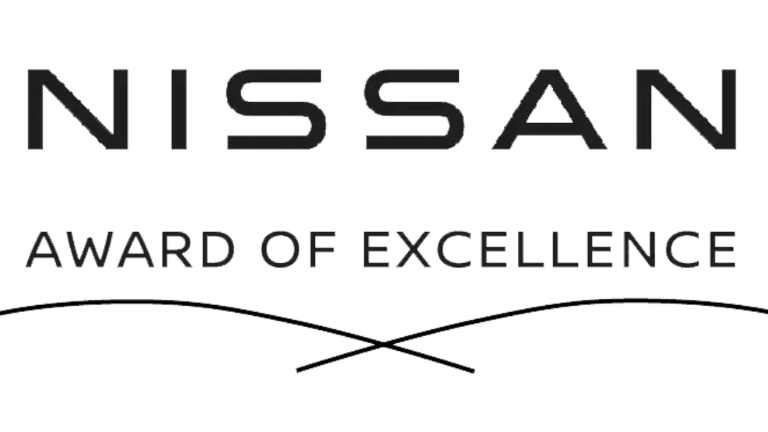 We at Southlake Nissan are honored to share that we've recently earned the Nissan Award of Excellence! This recognition is a testament to our unwavering commitment to being a dependable and trustworthy Nissan dealer in the greater Northwest Indiana area. Our team at Southlake Nissan strives to provide our customers with the highest level of professionalism and dedication to help them achieve their goals.
The Nissan Award of Excellence is presented to individual Nissan dealerships and dealership employees who exhibit exceptional growth in sales as well as maintaining outstanding customer satisfaction and loyalty. We are proud to be among the 15 percent of Nissan dealerships nationwide to receive this honor, and we owe it to our hardworking team at Southlake Nissan as well as our loyal customers who have helped us meet and exceed the high standards of this achievement.
New Nissan Cars, Trucks & SUVs for Sale
Searching for a new Nissan? The new inventory at Southlake Nissan has the latest models for you to choose from, including sedans, SUVs, and trucks. From premium interiors to tons of cargo space, we have something for every need.
NISSAN ROGUES FOR SALE
Looking for a Nissan Rogue for sale at a great price? Be sure to check out our large inventory, we have many trim options available!